Covid-19 - A Collection of Resources
The following a collection of employee, employer, business and general information relating to how Covid-19 has changed the way we do things.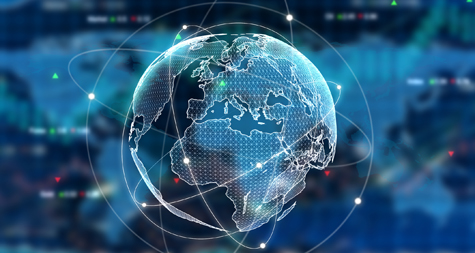 Important message from CMA Collins Mellody
At CMA Collins Mellody our priority is the health and safety of our staff, clients as well as the larger community during this time of Covid-19 impacting the world.
We intend to keep our office open over this period but will implement internal procedures in line with the Australian government recommendations to ensure the safety and wellbeing of our staff and clients. These include:
Flexible work arrangements for our staff, including working from home;
Conferences and face to face meetings will be conducted via teleconferences;
Of course we have already implemented the 1.5m social distancing rule for all our staff and will apply the same for any client contact and will follow any subsequent variations to this as announced from time to time.
Contacting us
Please contact us as usual through the CMA Group phone app, email, mail and/or phone. As there has been a large increase in the community working from home, we, along with many others are experiencing some internet and phone interruptions to services. Should our phone not connect please send us a message using the CMA Group phone app or send us an email to admin@colmel.com.au and we will arrange to call you as promptly as possible.
Government Stimulus package
The Federal Government has already announced significant stimulus packages to support businesses during these challenging times and it is expected that State Governments will also provide some support offerings. Businesses are encouraged to contact us to discuss incentives available or in the event that your business is suffering any financial stress.
Consider your business continuity plans
We understand that each business is different, and that every business requires a personalised plan to deal with the current situation impacting the world. We encourage all clients with businesses to consider all possible scenarios and create a plan to ensure business continuity. We would be pleased to assist in any way we can.
Please take care and stay safe.
Resources.
Please click on the following links to access a wide range of resources. Once done, click on the X (top right) to close the article and you'll retiurn to this list.
Stage 3 - $130 billion relief package New Facts Sheets

Covid 19 - Frequently asked questions



Breakdown of Federal Government Covid-19 support. Click here.



Australian Government - Economic Response to the Coronavirus



12 Treasury Fact Sheets on Covid-19 relief measures. Click here.



Articles and Updates in other Latest News articles including:​

Stage 3 - Covid-19 $1.1billion Domestic Violence, Medicare and Mental Health.​
Stage 2 - Covid-19 - $66billion stimulus package.​
Stage 1 - Covid-19 Update - Small Business
Stage 1 - PM launches $17.6 billion virus stimulus plan​
​

State Government relief programs:


Scam Watch Covid - 19 Scam Watch​